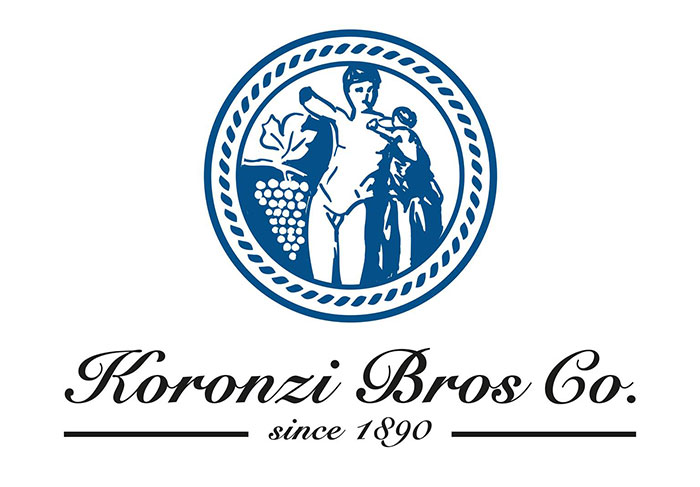 Our company
Over 130 years, the name 'Koronzis' has put it's stamp on this product, the 'black gold' as it was characterized in times when Greek Currants starred among other agricultural products. The family company is one of the oldest companies in Greece and is specialized in the processing, packaging and export of Corinthian Currants, this Greek superfood that has 'conquered' the world. Our story begins in 1830 when our great grand father Kostas started trading and exporting Greek Currants in Europe. His sons, Harilaos and John continued the exports and were honored by the Kingdom of Greece with an exports award. The family business passed to the next generation and after the civil war, sons of Harilaos, Dionisiοs and Thanasis built and equipped a new factory in Amaliada and also established a second factory of citrus trees in Amaliada.
They exported their products mainly in Europe and USA.
In 1979 sons of Dionisiοs, Harilaos and Kostas transferred the business to new facilities in Marathia in a privately owned area of 50 acres, 3 kilometers away from Amalias city centre. Over the last 40 years we have expand our factory and today it covers over 4,000 square meters. We operate with the latest technology mechanical equipment and we have made large investments in the last decades achieving the desired effect. The factory is certified under ISO 22000:2018, BRC Issue 2018(Grade AA) Kosher and Halal. The company is launching new products based on Greek Currants and is looking forward to evolve innovative products.

Our Philosophy
Our company has always been family owned and our reputation is very important to us. Our eternal target is to produce Safe and Healthy Quality products providing the absolute assurance to the final recipients, as well as the customers service. Company's philosophy is to build strong and long term cooperation with clients and suppliers for mutual profits and the following key points help to achieve our goal.

Greek Corinthian Currants
The importance of currants as a commercial product seems to have roots in antiquity, as it was used in order to exchange for the purchase of a slave, and was also offered as a reward and as a treatment to various diseases.

The currant, is nothing more but the dried form of grapes.
Grown in the summer months, are dried naturally under the sun on the vines. The traditional way of preparing them is spreading them down to the ground and turning them every 7-10 days for about 3 weeks.

When and where did currants originate?
Currants were probably "discovered" by an ancient man the first time he found them dried on the vine. The Phoenicians planted vineyards around Malaga and Valencia (Spain) and in Corinth (Greece), between 120 and 900 B.C. Around the same time, the Armenians were starting their vineyards in Persia.
How and when are the grapes dried?
In late August, grapes are hand picked, laid on rows of poly paper trays in the vineyard, and allowed to dry naturally in the sun. After two to three weeks, a fresh grape becomes a sun-dried currant.
How many grapes does it take to make a pound of currants?
Four pounds of fresh Grapes yield one pound of currants.
Are currants good for you?
Yes! Not only are currants a good source of fiber, potassium, iron, calcium, and certain B vitamins, but they are also fat free and cholesterol free. Currants are also a very rich source of antioxidants. They contain only Natural sugar for Natural Energy. No preservatives are used to keep them fresh.
Why should you add Greek Currants in your diet?
Their positive effect on our health lies in the fact that they contain antioxidants, fiber, potassium, selenium, vitamin A, B vitamins and iron.
The antioxidant properties, enhance the immune system and protect cells from degeneration brought about by physiological processes of oxidation that lead to aging and eventually death.
The fiber present in currants improve bowel function combating constipation and also help lower cholesterol and reduce the risk of rectal cancer. The iron contained in plant form, helps prevent iron deficiency anemia. Potassium is a mineral that regulates the sodium levels in the body thereby reducing the symptoms of detentions and also helps to lower blood pressure.
The B vitamins are essential for many key functions of our body, such as metabolism, energy production, the production of red blood cells as well as help improve memory, concentration and mood. Vitamin D is important for vision, growth and reproduction as well as serving other functions in the human body.
Selenium is a trace mineral that our body needs in small amounts. This when ingested protein bound and forms the selinioproteines, which have antioxidant properties and protect against cancer and cardiovascular disease, regulate the function of the thyroid gland and contribute to the immune defense system.
Finally, it is worth mentioning that the currants have antimicrobial properties that prevent the development of caries, gingivitis and plaque.
What is the best way to store currants?
Cool storage is the best way to keep currants. After the package has been opened they should be put in a sealed container and refrigerated. Currants will retain their flavor, color, and nutritive value if stored in the refrigerator. They can be kept even longer if frozen. Currants will thaw quickly at room temperature.

"fine quality from the experience of four generations"
Koronzi Bros Co.

Marathia, Amaliada
P.O. box 19, 27200 Greece
Tel: +30 2622 027716

Fax: +30 26220 28724
Κωνσταντίνος Κοροντζής - Mob: +30 6977694065
Ιωάννα Κοροντζή - Mob: +30 6970069995
Χαρά Κοροντζή - Mob: +30 6936436055
Ε-mail: info@koronzibros.com
Web: www.koronzibros.com